DMCC Annual General Meeting 2015 announced....
This years AGM will be held on Saturday Nov 21st at 10:30. The location will be Muintir na Tire Hall, Main St Lucan.
The hall is located on the Square in the center of Lucan Village at the junction of Main St and Sarsfield Park. (see bottom of page for a map)
The AGM is your chance as a member to make changes to rules or constitution. It is also your chance to put yourself forward to become a committee member, and give back somthing to the Club. Though we wont be pushing or forcing anyone to do this.
Its also the Committees chance to tell you what we have been doing all year.
We feel it is very important for members to attend to have your say and tell us how you would like to see the club run in the comming year.
Remember, if you dont attend the AGM, you have no right to complain about any rules or how things are decided in the comming year!
How to change rules:
If you have any rule changes that you would like considered, you must submit them to the Secretary in advance of the AGM. You are not required to fill in a form, just email the Secretary with the Rule Number and the rule wording you would like to change.
You can also add rules, by sending the wording of a rule you would like added.
You may also make changes to the Club Constitution in the same way.
Your change or new rule will then be voted on by the members.
If you cannot attend, submit your rule change anyway, and the Chairman will present the proposal on your behalf.
No rule changes will be considered that have not been submitted in writing 7 days before the AGM as per our constitution. No rule changes that are brought up on the day of the AGM will be considered, so it is important if you want to change a rule to get it in to the secretary ASAP.
All Rule changes must be submitted by November 14th
We will be posting any submissions here after 14th of Nov.
Links to the current rule book and constitution are below
Please email them or any other issue you want raised to dublinmodelcarclub@gmail.com
We cant stress how important it is for members to come to this meeting, as we will be discussing the future of the club, St Margrets, The Naul etc. Where we are going to stay, and what we are going to do. The AGM is where the members direct the committee on what they want to see happen. So if you arent there you wont get to have your say.
Agenda:
AGM Starts at 10:30 SHARP!
Minutes of 2014 AGM
Committees reports, including Treasurers Report. Here we will go through a number of things we have achieved this year.
Proposals and voting for rule/constitution changes
Discussion on future of St Margrets venue/ And future venue of the club
AOB
Voting in of new Committee
If you would like any other items added to the AGM, please email the secretary at the above address and we will add it.
Location of Muintir Na Tire hall
GPS Co-Ordinates in Deg, Min, Seconds: N53°21'25.2, W6°26'59.1"
GPS Co-Ordinates in Decimal: N53.3569928, W-6.4502902
Click image to zoom in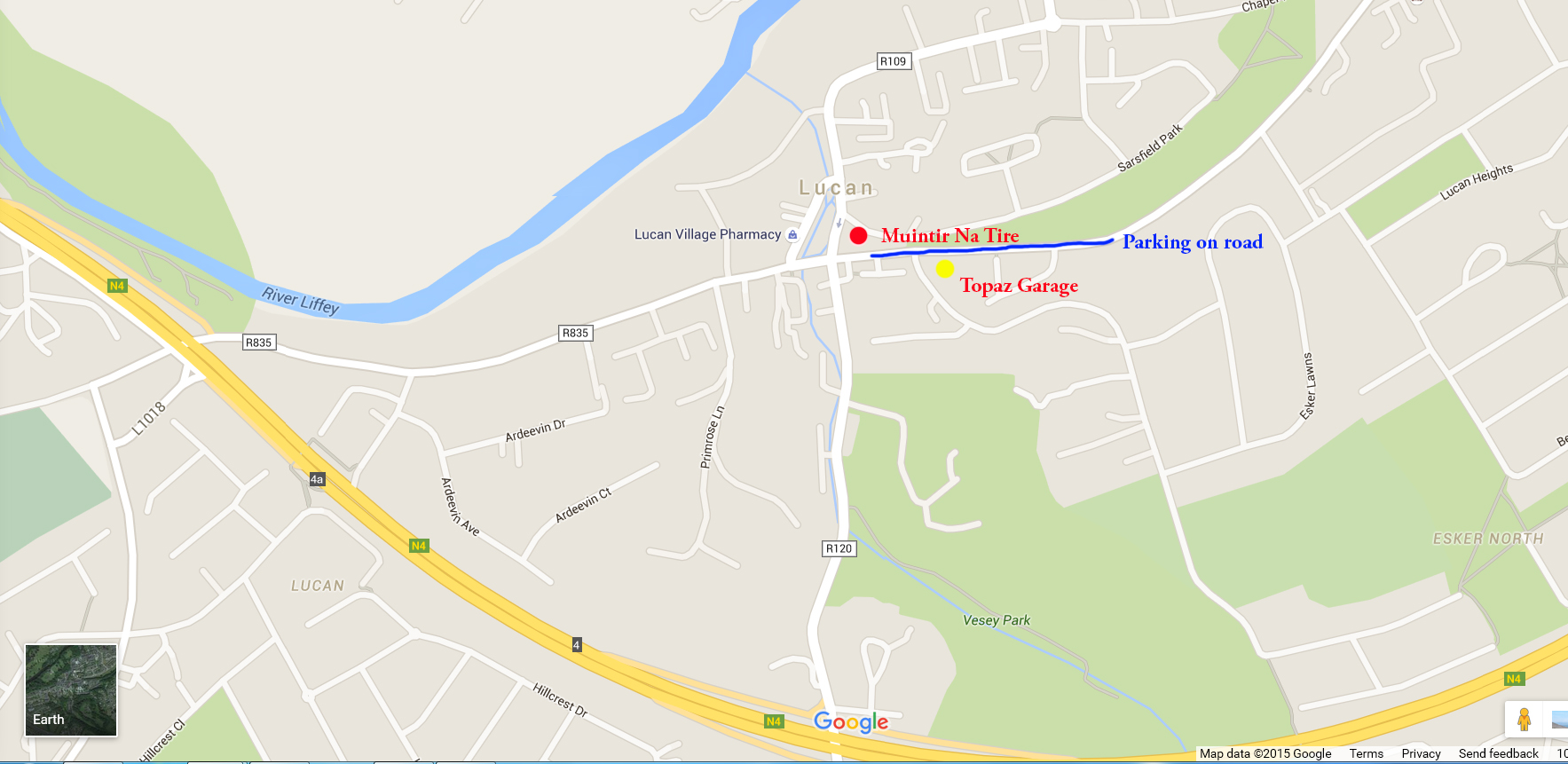 Click image to zoom in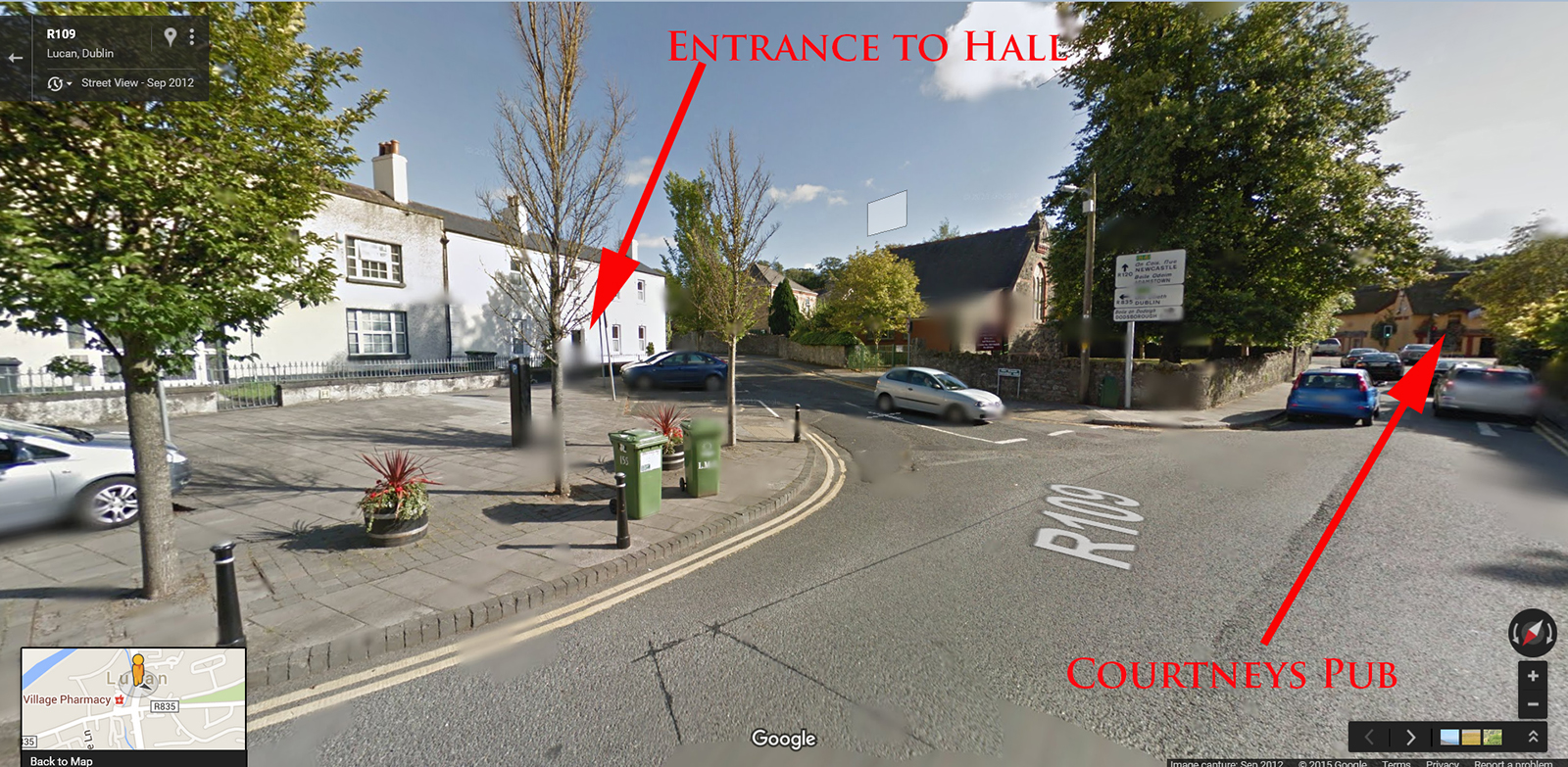 See you there!!