Astro Wars 2015 at the Dublin Model Car Club..
Unleash the Nerd within..
Each year the Dublin Model Car Club hold our premier event over two days during Winter. So on November 7th and 8th, its your chance to awaken the force within and prove you are an RC Master.
As the evenings are getting shorter and Winter approaches, the DMCC is getting prepared to brighten up your dark side with two days of racing in November.
We will be running 2 Wheel Drive, 4 Wheel Drive and Mini Off-Road over both days, with qualifying on Saturday and Finals on Sunday.
There will be 6 rounds of Qualifying with best 4 to count, and a 3 leg final with best 2 to count.
Entry fees are €25 for one class, €15 for each extra class.
The overall winner will get a spin in the Millennium Falcon. (see terms and conditions)
The is a pre-entry event, but to enter just email dublinmodelcarclub@gmail.com and let us know what class you would like to race and how you would like to pay your entry fee (paypal or cash).
We will also be holding a raffle, with RC related prizes, no star wars prizes... we promise. Every entrant will be given free tickets on the day.
We will be organising food for lunchtime, and taking orders in the morning. We will update this page soon with details. (no Ewok burgers)
There will be no Control Tyre, as we dont need roads where we are going.......
... wait.. no.. wrong movie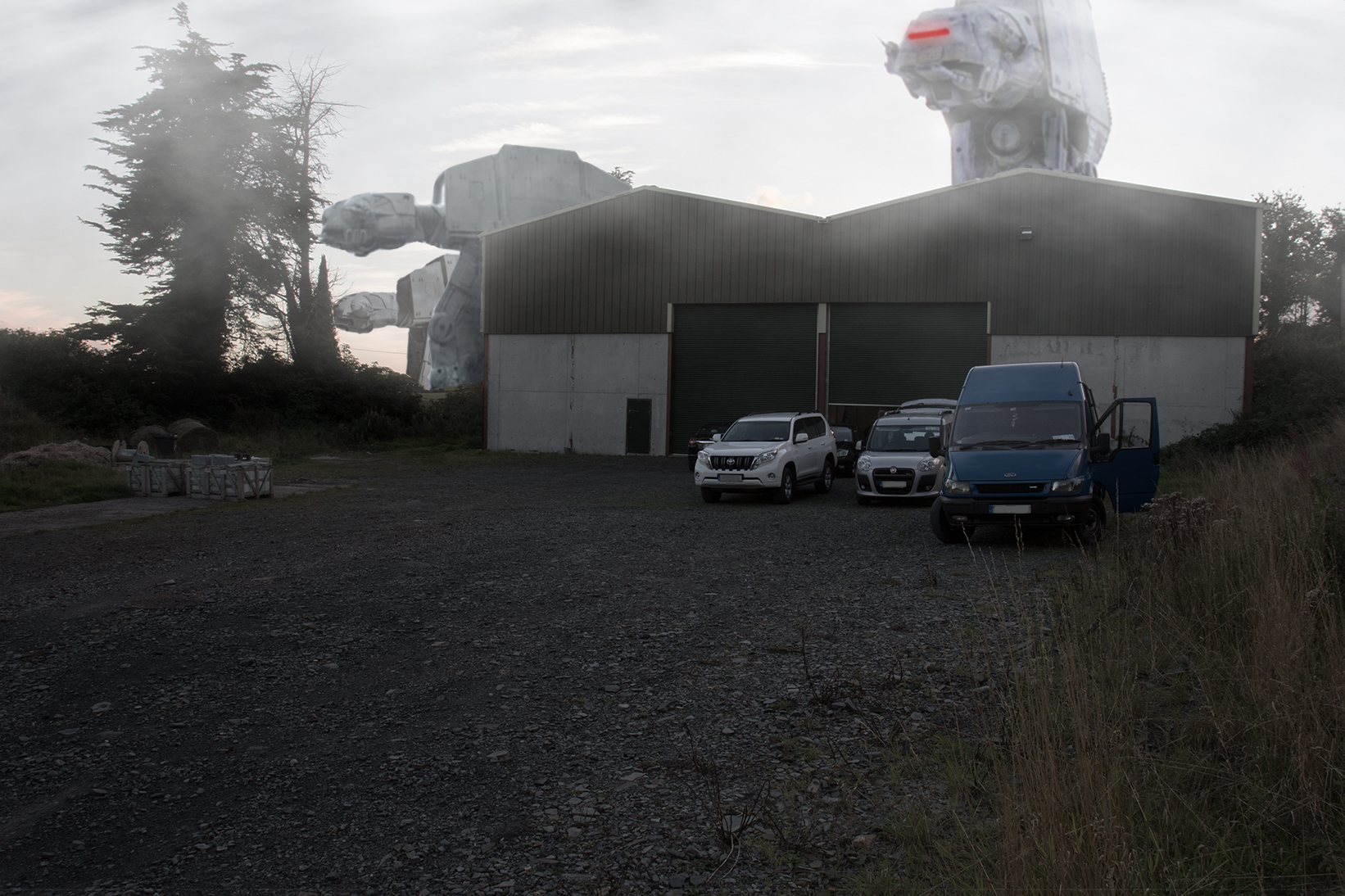 The cows at the back of the DMCCs track are lookin awful big lately.
Timetable for the weekend..
Please keep an eye on this section closer to the event, as times may change slightly.
Saturday
Doors open 8.30am
Open Practice 9-10
First heat 10.30
Lunch 1.30
Racing resumes 2.30
Sunday
Doors open 8.30am
Open Practice 9-10
Final round of Qualifying 10.30
Finals start at 12.00
Lunch 1.00
Finals resume at 2
Racing finishes at 4 with prize giving
Pitting etc...
There is plenty of pitting, tables and chairs. Theres power to all tables and a compressor for cleaning your cars (they can get dusty if you go fast enough)
Theres also tea making facilities, a fridge, and microwave. We have a toilet too... but bring your own bog roll.
Obi Wan Kevobi will be there to help and fend off the empire
Event Sponsors
MSD Models and P-Dub racing have kindly agreed to sponsor the event. Thanks for your support!
All racers must leave their lightsabers at home, as these contravene club health and safety rules.
See you there!!!
.. eh.. wait.. no, thats not right...
May the force be with you!!!
Terms and Conditions: The Millenium Falcon doesnt exist, so this is a lie.
Watch out for AT-ATs on your way to the track