New Track Layout......
The entire track has been changed at the Naul in advance of the first National round the DMCC will hold. It incorporates some interesting features that we havent tried yet, including a cross over and some extra slippy bits.
It had been suggested by some members that they would like to see some different surfaces, so we have taken that on board and used some perspex type material on a couple of the corners.
Strategically laid slippy bits
Using a cross over of some form gives us more scope to use the space we have. We had tried a bridge type before but it was just too dangerous to marshal when a car got suck underneath. So we have gone with a jump across the lane, as we have seen this type on many other tracks. The worry obviously is that slower drivers may have trouble with this, but we have tested it and found that even going REALLY slow, you can easily clear the other lane. This should add some interest!!
Track Cross Over
The far end of the track was previously quite fast and flowing, and we wanted to retain this. Though we have changed it, it still flows quite well and is pretty fast.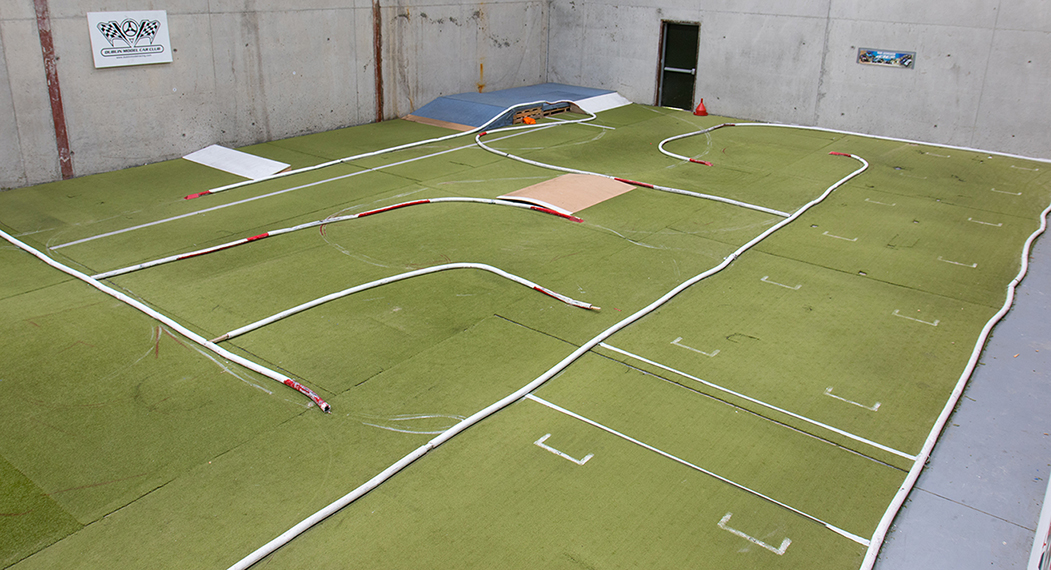 Far end of track remains fast
This track should be fun to drive and adds some new challenges we havent had at the DMCC before. As always, if anyone has any ideas please get in touch with the committee at any time. :)