DMCC Summer Championship comes to a close....
The Dublin Model Car Clubs 2015 Summer Championship came to a close last month. It turned out to be a very closely contested championship, with positions not decided up until the last round.
The Winter Championship opened today, with a great turn out from the Members. Trophies were awarded for the Summer Champs.
2WD Clubman winners,
1st Graham Parkes (center), 2nd Dave Bolger (left), 3rd Jack Cunningham (right)
2WD Modified Winners
1st Denzell McBurney (center), 2nd Dylan McBurney (left), 3d Michael Bolger (right)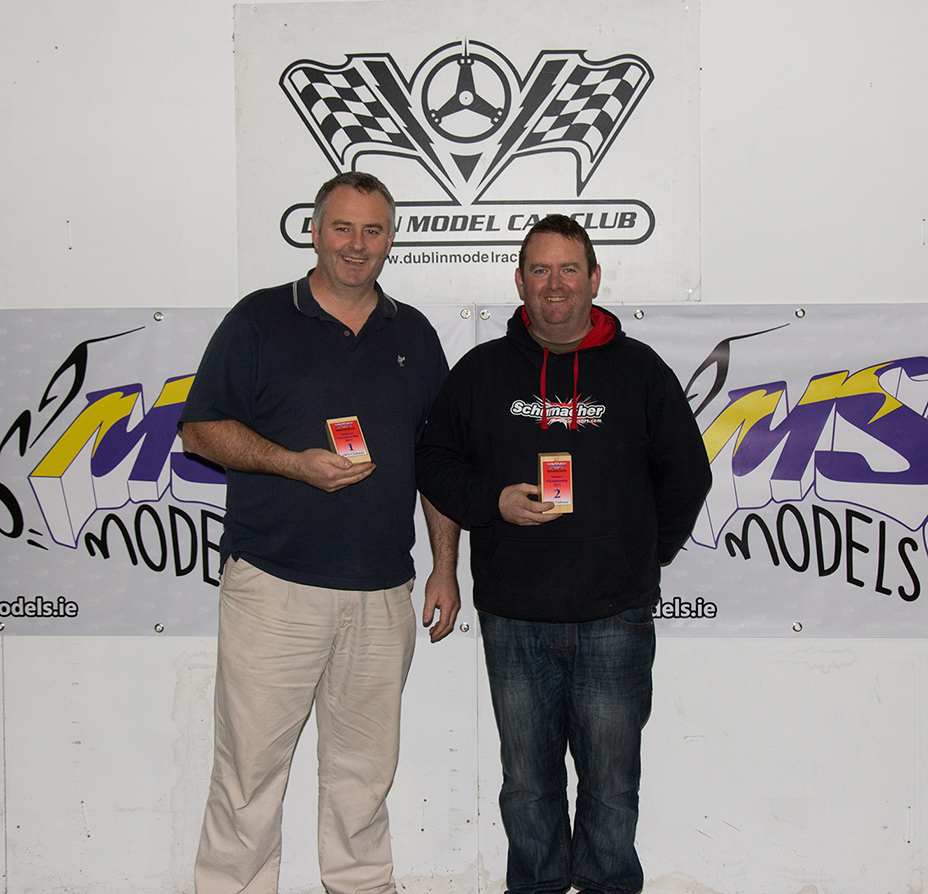 4WD Clubman Winners
1st Graham Parkes (left), 2nd Tony Dorney (right), 3d Declan Brennan (not pictured)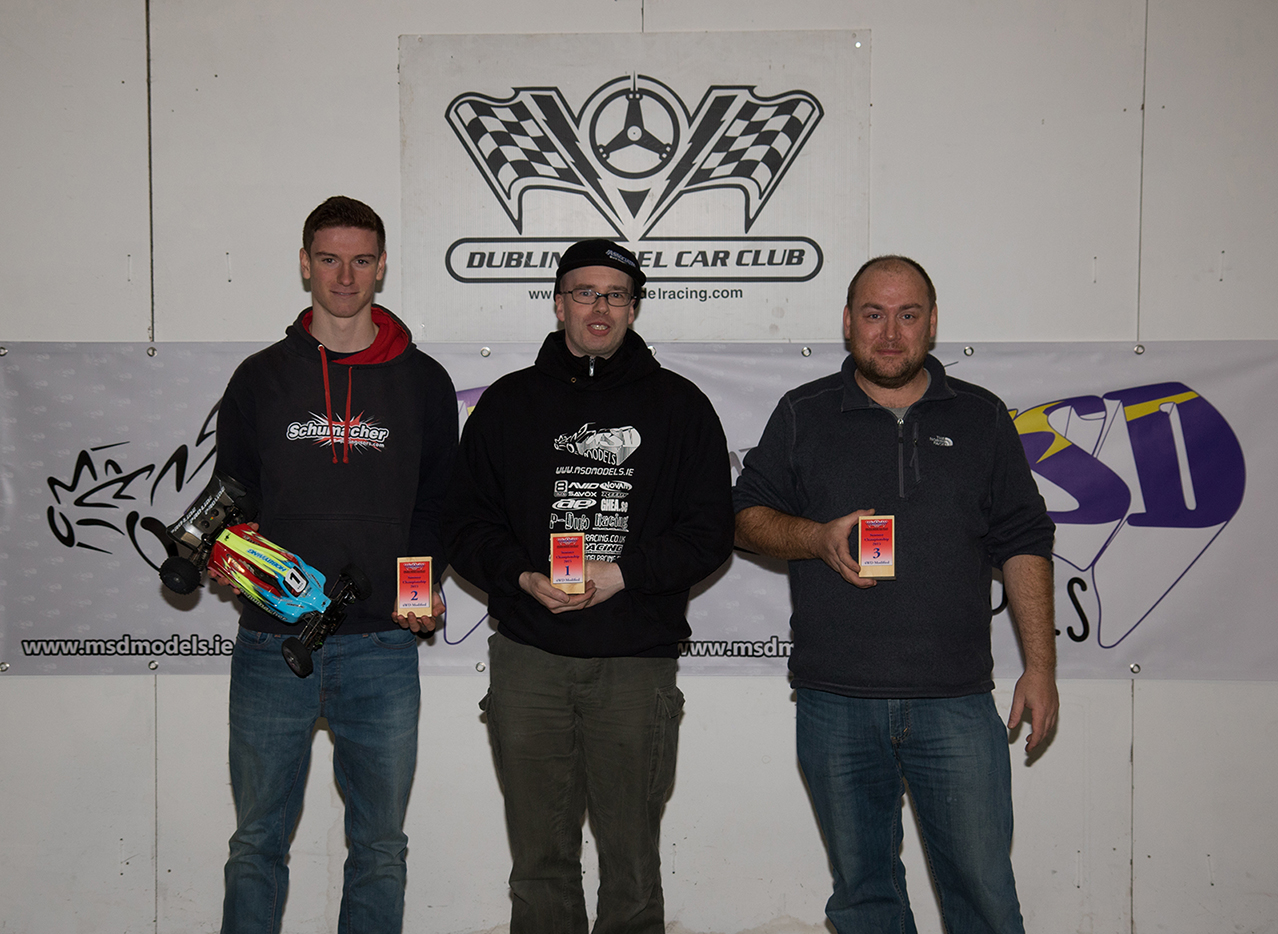 4WD Modified Winners
1st Michael Bolger (center), 2nd Dylan McBurney (left), 3d Lee McGuire (right)
As usual Team McBurney cleaned up with podium positions in both 2WD and 4WD, both had their hair done for the photos today.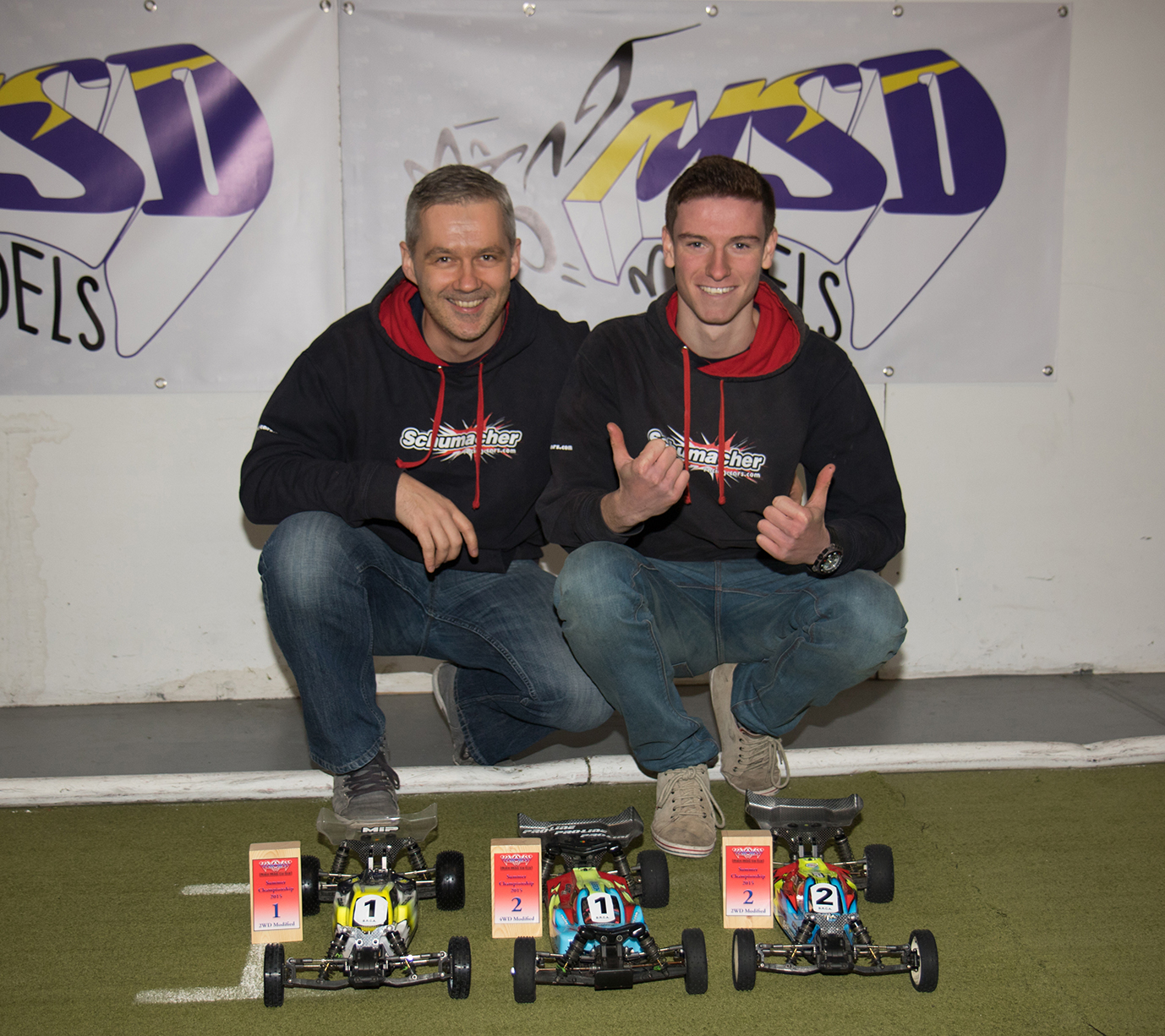 Team McBurney
We would like to thank all drivers for taking part and we are looking forward to seeing how the Winter Championship plays out, specially with the great turn out at Round 1.
Thanks....