DMCC Christmas Grand Prix 2015 Race Report.....
As neither the Club Secretary nor the Drivers Rep recieved ANY mince pies from the racers at todays DMCC Christmas GP, we have deleted all the results. Sorry.
Just Kidding.....
All day there was some seriously close racing and anyone who was watching were very much entertained. There was great driving in all classes and more importantly people looked like they were having fun.
However one of the more important events of the day was non racing related, it was cake related.
Dylan McBurney was presented with a birthday cake, we arent sure what age he is, but we believe its one of the more "important" birthdays. We are guessing he is 40 or somthing.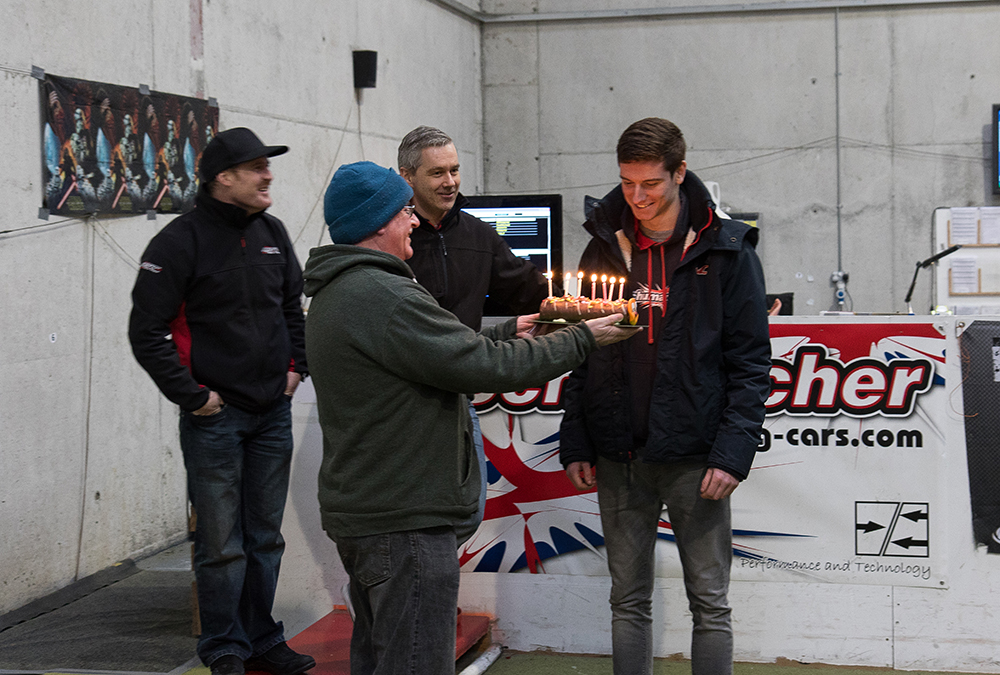 Happy Birthday Dylan!!
And now for the winners..........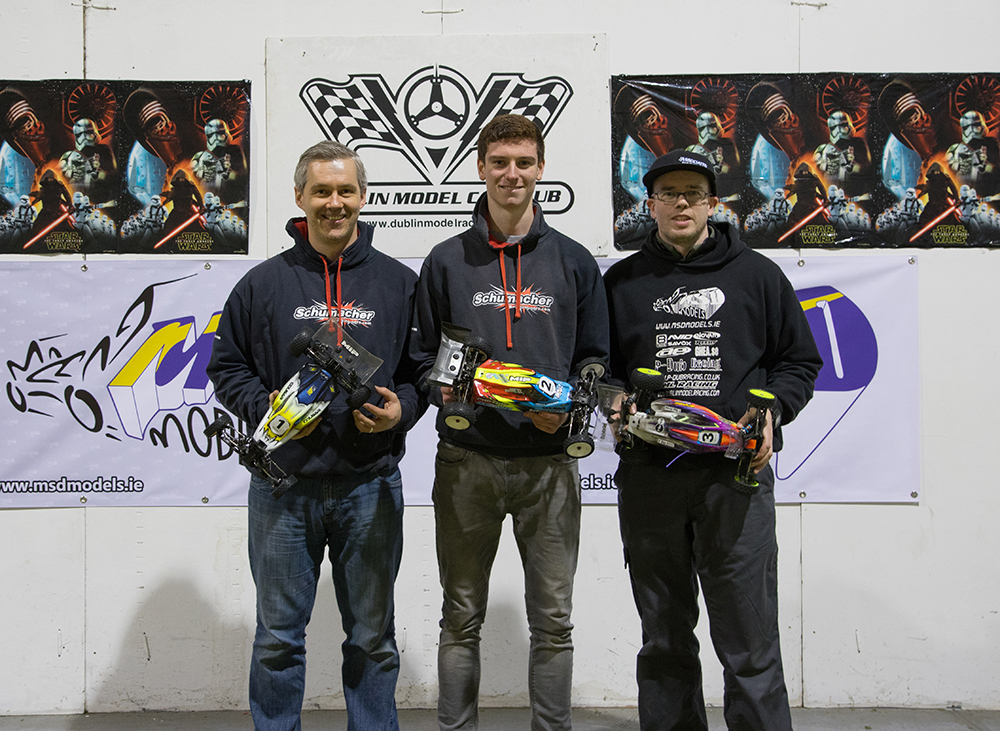 2WD Modified above: 1st Dylan McBurney (center), 2nd Denzell McBurney (left), 3rd Michael Bolger (right)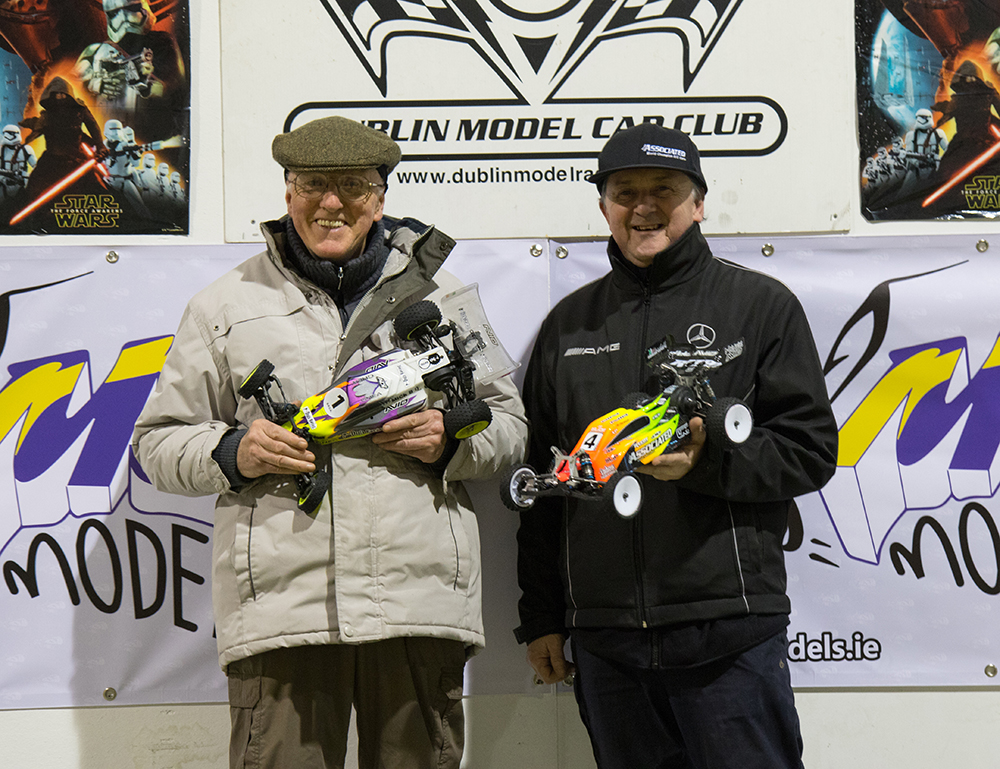 2WD Clubman above: 1st Jack Cunningham (not pictured), 2nd Dave Bolger (left), 3rd Ray Marshall (right)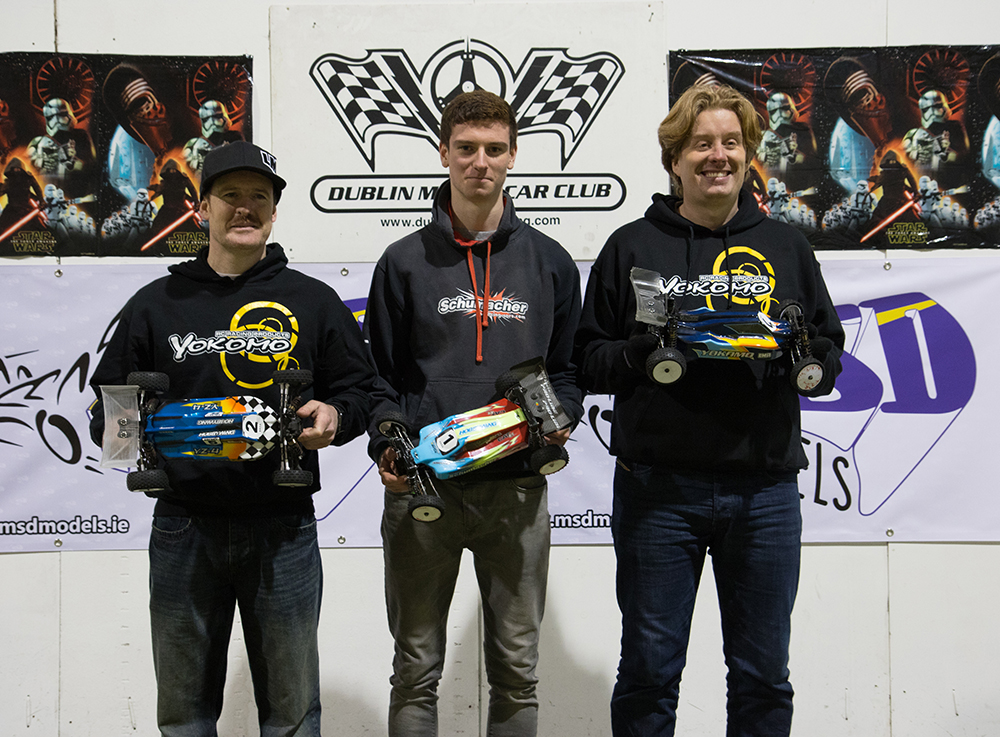 4WD Modified above: 1st Dylan McBurney (center), 2nd Derek McCloskey (left), 3rd William White (right)
We would like to thank everyone who attended today, and we hope everyone had a great days racing.
We would also like to thank MSD Models for sponsoring the event and giving us some great prizes for everyone who attended.
See you all in 2016!!!