DMCC Christmas Grand Prix 2016 update.....
Another great days racing at the DMCC for the annual Christmas GP. Well done to all the winners, and of course everyone who attended.
There was some really close racing, with one of the 4WD finals seeing ALL cars cross the line within 7 seconds!! The Clubman class saw two relatively new racers take podium positions. Well done lads!
Though we were all feeling sorry for Colin Whelan who lost out on the podium by just 1 second!!! Better luck next year :)
2 Wheel Drive Modified
1st Dylan McBurney
2nd Michael Bolger
3rd Denzell McBurney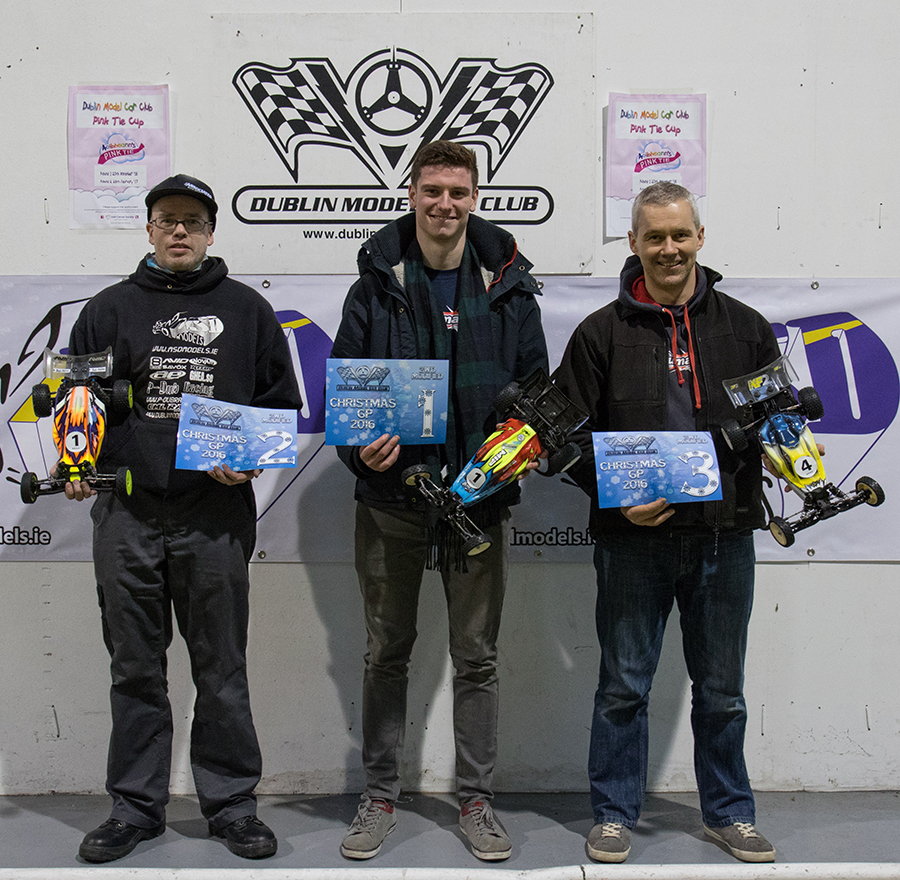 2 Wheel Drive Clubman
1st Marcin Debowski
2nd Stephen Massey
3rd Dave Bolger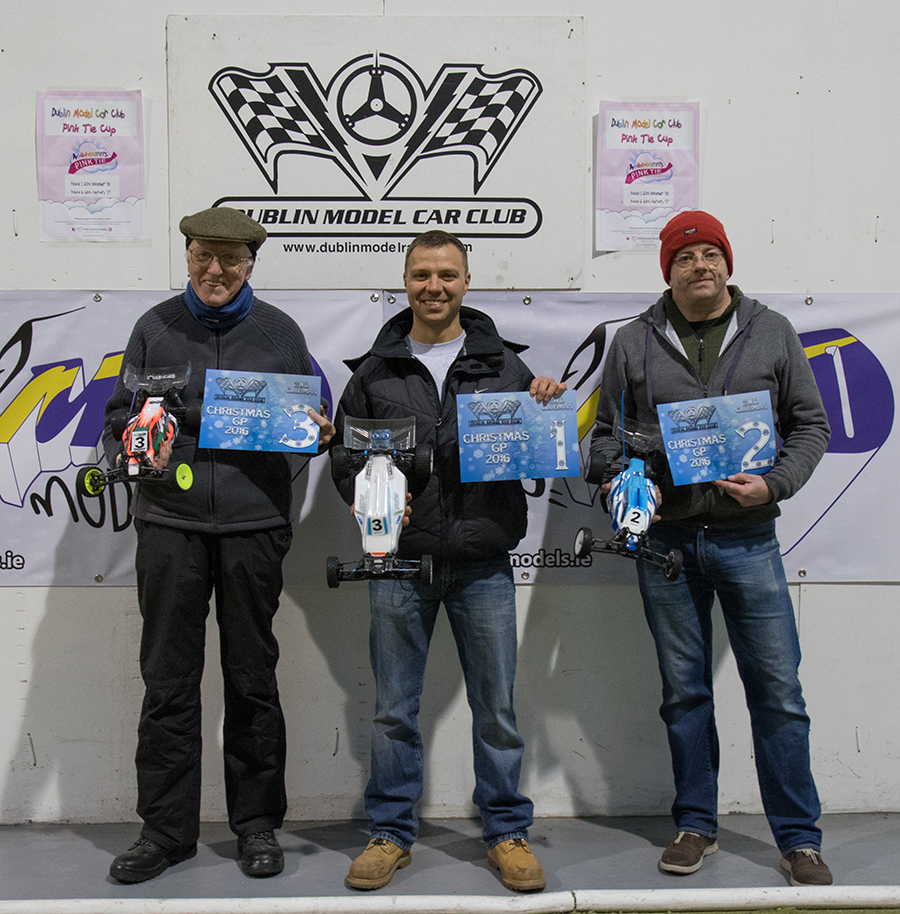 4 Wheel Drive Modified
1st Denzell McBurney
2nd Dylan McBurney
3rd Michael Bolger
See you all in the new year!!