DMCC Christmas Grand Prix 2018.....
There are many famous races around the world, Le Mans 24 hour, Daytona 500, the Monaco GP. But the one that beats them all is the Dublin Model Car Club Christmas GP....and the racing today proved it...
The day started off busy, with lots of drivers arriving early. Spirits were good and it was clear there was a lot of cabin fever after the christmas break. There were a total of 8 heats for qualifying, with 39 entries. There was also a good showing from Northern Ireland, which is great to see.
Plenty younger racers, which is so important for the sport....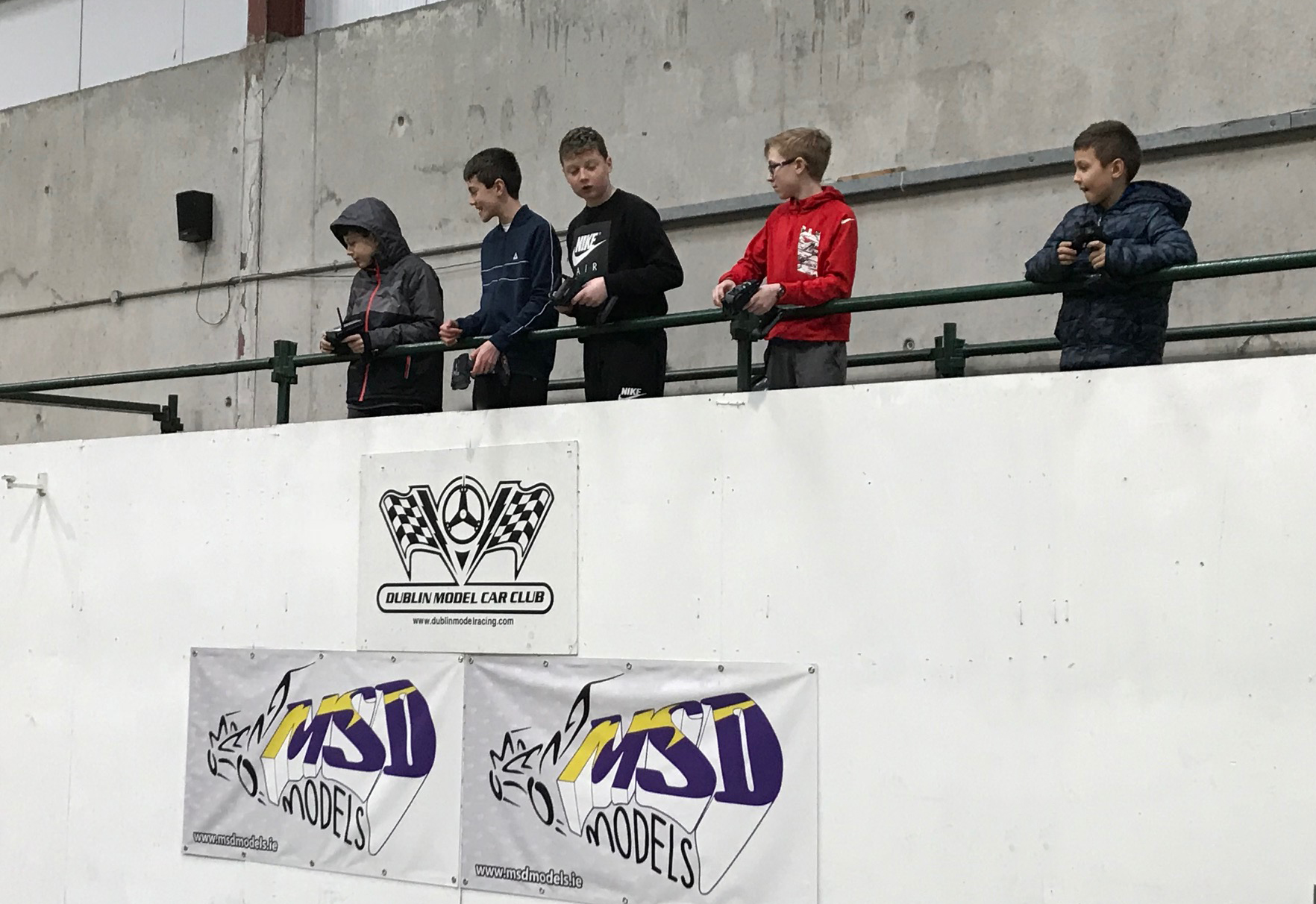 Qualifying was close in all classes and it was a real fight for drivers to make the A finals in Clubman and Open 2 Wheel Drive.
Finals were great to watch, and there was some real fights between Alan, Mick and Tony in 2wd Open. But elsewhere in the same final there was some really close racing, Gary, Lee and Rob couldnt afford to make any mistakes all afternoon. In Clubman, some of the dads had no finger nails left watching Leon and Ciaran fight it out.
Well done to all the racers who won their finals
2WD Clubman C: David Pysiewicz
2WD Clubman B: Schuyler Martin
2WD Open B: Graham Parkes
And of course well done to all who made the rostrum:
2WD Clubman
1st Ciaran Parkes, 2nd Leon McGuirk, 3rd Ryan McCord
2WD Open
1st Alan Thompson, 2nd Mick Bolger, 3rd Tony Kavanagh
4WD Clubman
1st Gary Hunter, 2nd Ivan Thompson, 3rd Graham Parkes
4WD Open
1st Mick Bolger, 2nd Curtis Hughes, 3rd David Telford
And for the drivers who didnt make the podiums... we hope you enjoy your DMCC mugs!!!!
We hope everyone had a great days racing, and we look forward to seeing you all in the new year!!!!!!