Exciting future for the club...
It was brought to the attention of the club members that attended the Christmas GP, that the Committee have aquired land to be used for the future of our club.
It is located near the M50, close to the village of St, Margrets and is just over 4.5 acres in size.
Click on the images below to see a larger photo
Close up of land bank
Look at the surrounding houses and cars to get an idea of the size of the place
Land relative to area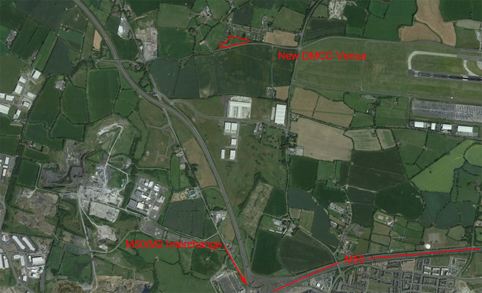 Of course this is very positive for the club and looks like it could be a permanent home for the DMCC. There is the possibility to build more than one track, including an indoor venue. It means that once we move in that every penny the club has will go into building the future for the club, and will not be spent on rent or items for a temporary venue. It also means we have plenty of room for new members and to develop the sport in general.
However we need Club Members to pull together to make this happen!!!!!!!!!!!
The Committee cannot do this by themselves!
What do we need from you?
We would like you to contact the committee with ANYTHING you think may be useful. Including ideas on what we can do, the layout etc. Do you have any experience in fundraising, drainage, building. Or indeed, do you know anyone that does and would be willing to help out.
Lets not jump the gun, we dont need to know that we want a wall of death, or a rythm section, its more basic stuff for now. Money and building!
If you have anything you think you might offer please contact us at dublinmodelcarclub@gmail.com