DMCC Winter Championship 2018/19 ends ....
The Dublin Model Car Clubs 2018/19 Winter Championship finished today, and we got to award the winners.
It was an exciting championship with extremely close racing, and most podium positions werent decided until the last round
2WD Open Winners
1st Dylan McBurney, 2nd Alan Thompson, 3rd Michael Bolger
In 2WD Clubman we were delighted to see the podium almost taken over by junior drivers, and Leon McGuirk took 3rd in only his first seasons racing.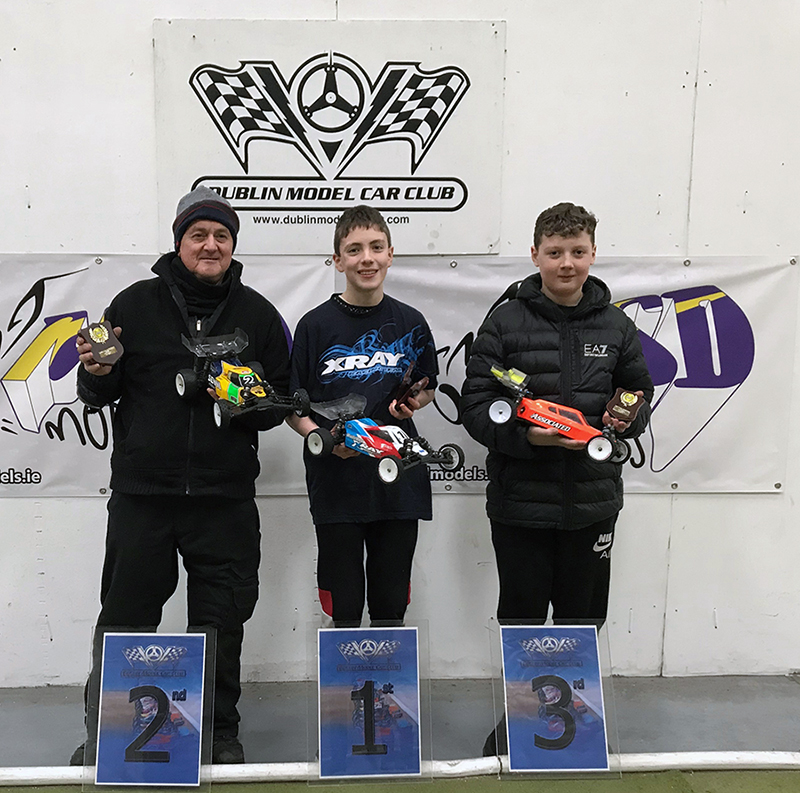 2WD Clubman Winners
1st Ciaran Parkes, 2nd Ray Marshal, 3rd Leon McGuirk
4WD Open Winners
1st Dylan McBurney, 2nd Michael Bolger, 3d Denzell McBurney
4WD Clubman Winners
1st Ivan Thompson, 2nd Alan O`Neill, 3rd Graham Parkes
There was also some awards for other drivers
Best F2: Kevin White
Best F3: Robert Regan
Best F5: Ken Gordon
Best F6:Leon McGuirk
Ciaran Parkes was awarded Best Junior Driver, as not only did he win the Clubman Championship, his driving has improved immensely over the season and he took 6 wins to score a perfect 600 points.
We would like to thank all drivers for taking part and we are looking forward to the Summer Championship starting in a few weeks.