WRI 2014 comes to a close...
So the Winter Race Ireland 2014 has been and gone. With some of the closest and fastest racing seen in 1/10th off road in Ireland. We had drivers from far flung and exotic places like Galway, Athlone, Dun Laoghaire and sunny Enfield.
With a few changes to the track and a couple of new jumps, after months of planning we were ready to go on Friday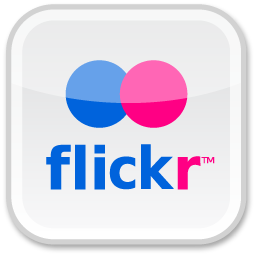 Click here to see the WRI photos
Practice started off on, with drivers waiting at the gate to get in. The first task was to get the heater on before the final charging of batteries and getting the cars out to fine tune the setups. A number of drivers had brought Wagon wheels to try to bribe race officials. We of course promised them all sorts to get our hands on them, but the mistake was no one had brought our favourites.... Jammy Wagonwheels... So no one got an extra lap here or there. Sorry guys!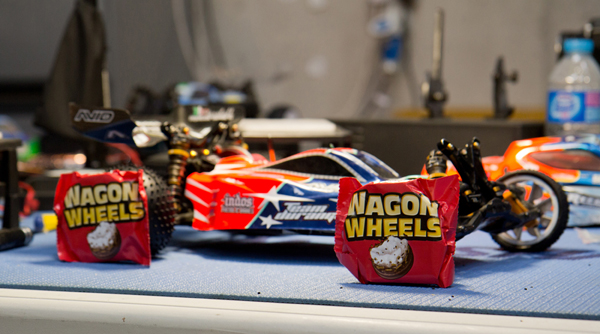 Some of the bribes
Saturday, Qualifying...
There was to be 5 rounds of Qualifying on Saturday. Giving drivers plenty of chances for a good result for the the Finals grid. In 2WD Modified, Denzell McBurney was to have a good start with a pair of wins in the first races. Though Michael Bolger ended Qualifying with the same score, Denzell only taking Pole on the fastest time. The other stand out drivers in Qualifying were Aaron Vance in the Durango, and Dylan McBurney in the Schumacher.
In 2WD Clubman, Lucy Thompson was to dominate Qualifying with 4 wins, though Graham Parkes took the other two wins, but Lucy was to take Pole with the faster time. Galway man Tony Dorney was to take third on the grid and fellow Galway man Declan Brennan taking fourth. They were heard singing The Rocky Road to Dublin on the way off the rostrum, Whack fol ol de rah!
4WD Modified was very close in Qualifying, with Dylan McBurney and Aaron Vance both getting 2 points. In the end Dylan took pole with a difference of 0.1 of a second!
The mini off road class, which is making its WRI debut with 9 drivers and NO RULES was mayhem.. but a while lot of fun! With Declan Brennan dominating the day and easily taking pole.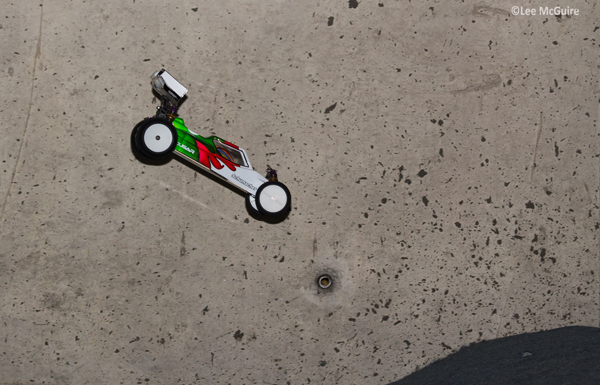 Tony shows us how not to hit the down ramp..
Sunday, Finals....
There was one last round of Qualifying on sunday morning, and the standard of racing went up a notch. Schumacher man Denzell McBurney kicked ass in 2wd Modified giving him an overall win after the first two legs. Though it wasnt straight forward and he had to be at the top of his game. In the second leg the top 4 drivers crossed the line within a 6 second window!! One mistake could make a difference between first and last. In the final leg Dylan McBurney took the win, though again some seriously close driving was seen. We think it makes Denzell and Dylan the fastest Schumacher drivers in Ireland!! Though the top 3 crossed the line in 5 seconds, so it was VERY close. Michael Bolger in the B5m took third overall with consistent driving all weekend.
2WD Clubman was utterly dominated by the Lucy Thompson taking three wins, just to be sure she won overall! Though things got mixed around from the grid with Graham Parkes and Dave Bolger taking second and third. In all three finals Lucy finished a clear lap ahead of everyone else. Maybe next year will see her in Modified!
In 4WD Modified Aaron Vance pulled out all the stops taking wins in the first two legs. Though again some very close racing was happening here too, with Leg 2 seeing 4 divers cross the line withing ten seconds of each other. In the final leg Dylan Mc Burney took the win with the best time of the finals in 4wd. Michael Bolger comming third in the b44
The Mini class was more mayhem, with Michael O`Leary and Declan Brennan finishing on equal points with Michael taking the win with best time. Alan Thompson came third, crossing the line with one tyre missing, though that didnt seem to slow him down one bit!!
The Winners!!!!!!!!
2WD Modified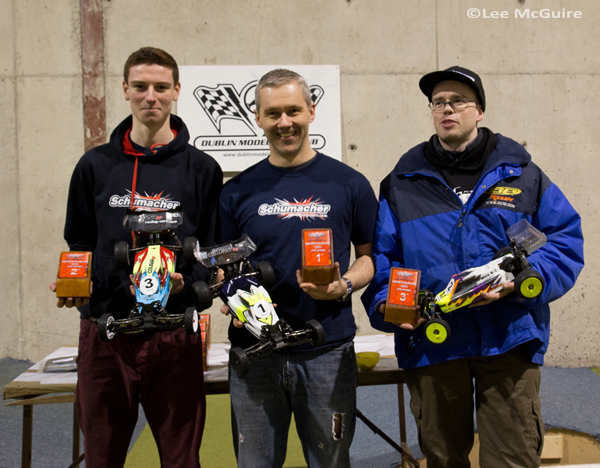 1st Denzell McBurney, 2nd Dylan McBurney, 3rd Michael Bolger
2WD Clubman
1st Lucy Thompson, 2nd Graham Parkes, 3rd Dave Bolger
4WD Modified
1st Aaron Vance, 2nd Dylan McBurney, 3rd Michael Bolger
Mini Off-Road
1st Michael Oleary, 2nd Declan Brennan, 3rd Alan Thompson
And Finally.....
We would like to thank everyone for making the effort in attending the event. It makes it worthwhile doing all the organising when we know people had fun!!!
We would also like to thank our sponsors MSD Models and Schumacher
See you all next year!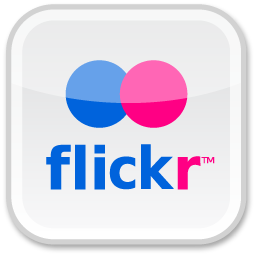 Click here to see the WRI photos